Our Paleo Cavewoman Chile made with cold brew coffee is a hearty recipe providing a homestyle comfort food taste for you and your family during the cooler weather. Who would have thought you could put cold brew coffee in your chile?  Well, now you can experience the unique blend of coffee in your dinner.
Paleo Cavewoman Chile Recipe
Ingredients:
2 lbs ground beef (grass-fed)

2 Tbsp. grass-fed butter

2 cans tomato sauce

1 cup chicken broth (free range)

2 Tbsp. cumin

3 Tbsp .chili powder (this depends on how much you love spicy food)

1 tsp. sea salt

1 Tbsp. oregano

1 tsp garlic powder

1 Tbsp. onion powder

1 tsp. cayenne

4 oz. Madesco Cold Brew Coffee

8 cloves garlic (minced)

3 Tbsp. chives (sliced, optional)

2 Tbsp. shredded cheese (optional)

2 Tbsp. bacon (shredded real, garnish, optional)




To Make Cold Brew Coffee
You Will Need:
Directions:
Spoon some quality, medium grind coffee, into the coffee pouch. Make sure all the coffee settles into the pouch bottom.

When done, shake the pouch gently, so the coffee gathers at the pouch's bottom.

Holding the mouth of your pouch above your brewing container, slowly pour fresh cool water into the pouch, thoroughly saturating the coffee inside. Pour slowly so the coffee doesn't float and escape the mouth of the pouch.

Draw the strings to close the pouch and immerse the portion of the pouch containing the coffee below the water level.

Now use the lid of your container to hold the pouch's opening above water (or hang the pouch opening outside the container altogether).

Brew for 12 to 24 hours.
To Make Chile
Directions:
Saute the onions in your 2 Tbsp. of butter. Add ground beef, minced garlic, and brown the beef most of the way.

Then throw everything in the slow cooker with all of the spices, coffee, tomato sauce, and broth.     Cook on low 6-8 hours or high 4-5 hours.

Serve with sliced chives on top & a little-shredded cheese if you eat dairy!
Other Great Madesco Dinner Recipes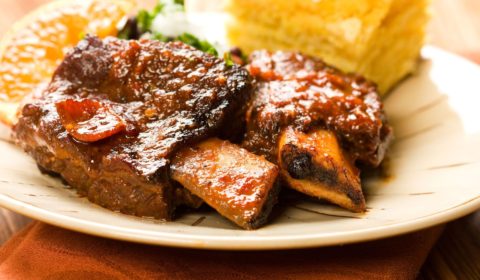 Our Chile Short Ribs recipe made with cold brew coffee is definitely going to add a dash of pleasure to your dinner. This creative blend of sweet and spicy ingredients with specialty coffee will pleasantly surprise your taste buds. It's truly unique compared to anything you have tried before.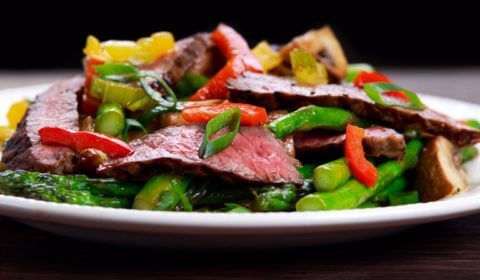 Our Coffee Marinated Steak Fajitas is definitely something new to spice things up for dinner time with the family or to entertain on special occasions.
Get More Cold Brew Coffee Recipes!
There are a lot more recipes for Christmas featured in our Madesco Labs cookbooks. Get our specialty bundle with any purchase of our Madesco Labs Products.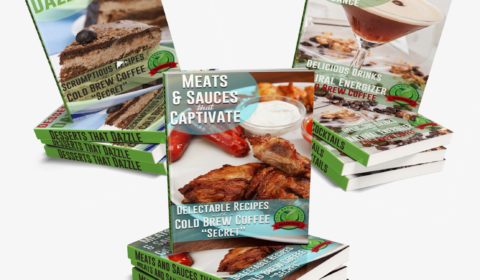 And if you haven't already done so, download your Free "Cooking with Cold Brew Coffee" recipe book here.