Only the Best Beans for Iced Coffee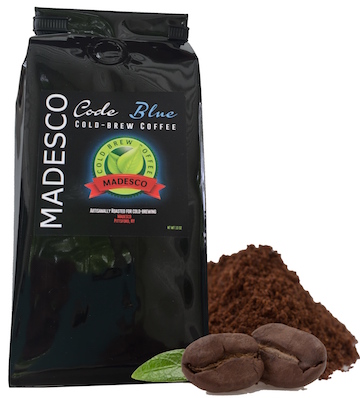 Why "Code Blue"? Try it and you'll see how this cold brew not only refreshes – it Resuscitates! "Code Blue" has been specially roasted, and artisan ground, for an optimal cold brewed coffee. Our coffee also works perfectly with Madesco's brand of reusable cold brew coffee filters, large and small. Order "Code Blue" Cold Brew Artisan Ground Coffee today, we know you'll just love it!
Brought to you by Madesco, the leader in cold brew coffee brewing and reusable cold brew coffee filters.
Specially suited for brewing coffee in cool fresh water.
Robust, flavor-packed coffee ground perfect for cold brew coffee and/or cold brew coffee concentrate.
Madesco – the  trusted name in cold brew coffee!