The eggnog latte is a holiday blend great for serving at special holiday gatherings or sipping while you enjoy your favorite holiday movie.
The eggnog drink became popular for Christmas during the 1700s and now you can make it even more savory with healthy cold brew coffee concentrate.
Simply grab one of our specialty filters and follow the recipe guide below.

Eggnog Latte Ingredients:
1⁄2 gallon of eggnog
8 oz. of Madesco Cold Brew Coffee Concentrate
Dash of vanilla, nutmeg, and cinnamon
Whipped cream
How to Make the Cold Brew Coffee Concentrate:
Combine 1 cup of Code Blue Specialty Coffee for Cold Brewing with 1-quart fresh cool water and let it steep 12 to 24 hours. Refrigerate and use in a variety of recipes or drink as is.

Eggnog Latte Directions
1. Combine eggnog, cold brew, vanilla, nutmeg, and cinnamon in a slow cooker. Cook for an hour or more.
2. Pour into a glass. Add whipped cream to the top and enjoy!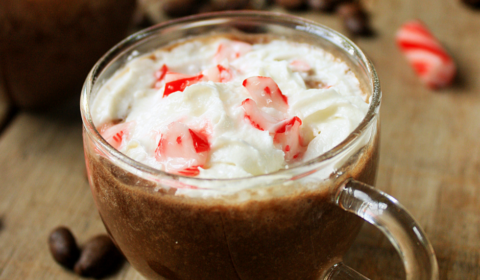 A roundup of Holiday Recipes made with our featured Code Blue Artisan Coffee and our Madesco Labs filters. So many choices from drinks, main entrees to desserts!
All you need to do is prep your coffee concentrate or a batch of cold brew coffee then bake, cook and serve! Click here to get more holiday recipes.
GET MORE COLD BREW COFFEE RECIPES!
There are a lot more recipes for Christmas featured in our Madesco Labs cookbooks. Get our specialty bundle with any purchase of our Madesco Labs Products.
And if you haven't already done so, download your Free "Cooking with Cold Brew Coffee" recipe book here.