You asked for coffee for cold brewing and it's finally here! Premium artisan coffee to pair with your Madesco Labs Cold Brew Coffee Filters. It only makes sense to use your quality filters with this gourmet coffee. It will pair perfectly with all the recipes and drinks featured here on our blog and beyond.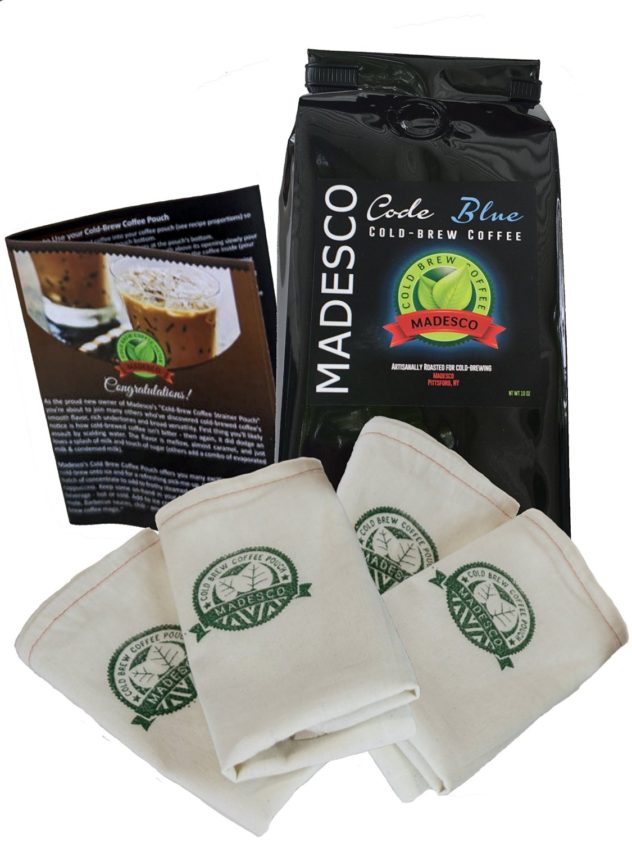 Why "Code Blue"
Madesco "Code Blue" is not your average store bought grind. Try it and you'll see how this cold brew not only refreshes – it resuscitates! Cold Blue has been specially roasted, and artisan ground, for an optimal cold brewed coffee. Our coffee also works perfectly with Madesco's brand of reusable cold brew coffee filters, large and small. Click here to order "Code Blue" Cold Brew Artisan Ground Coffee today, we know you'll just love it!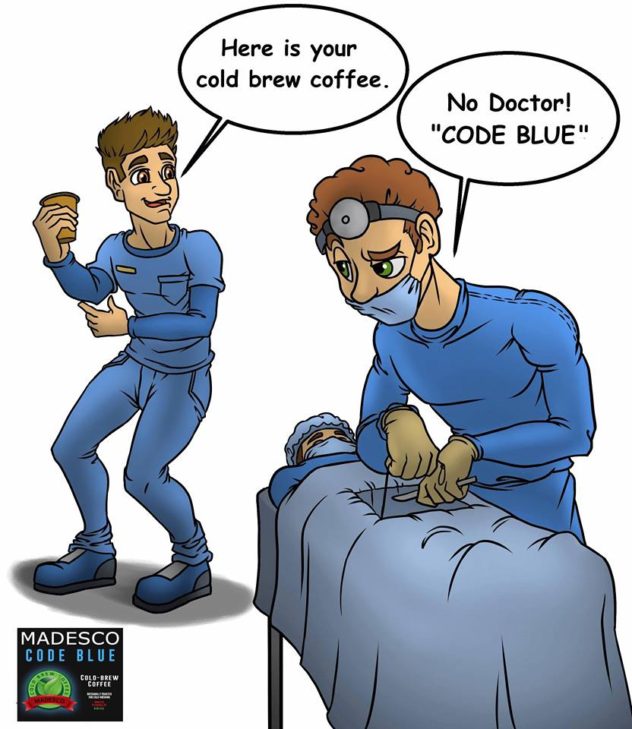 Great Coffee for Cold Brewing
Code Blue coffee is perfect for brewing coffee is fresh water and requires no prep or additional grinding.
Get Trusted Madesco Quality
We are committed to quality, customer service, and your total satisfaction. If you have tried our filters, you will love our coffee too! You can rely and trust on our brand standards that ensure you enjoy a tasty cup of coffee.
Irresistible Flavor for Drinks and Cooking
The key to all our cold brew coffee recipes is the robust, flavor-packed coffee ground. Whether you're adding cold brew concentrate to your barbecue sauce or mixing your brew as a summer smoothie, you'll find that our Code Blue coffee will help you create the most delicious taste.
Click here to order Code Blue Coffee.
Try "Code Blue" Coffee With Our Free Recipe Book
Order your Code Blue coffee today and try it in one of our popular recipes! Download Your Free "Cooking with Cold Brew Coffee" recipe book!