Madesco's "BIG DADDY" Restaurant Grade Coffee (bucket/dispenser not included) (2 FILTERS)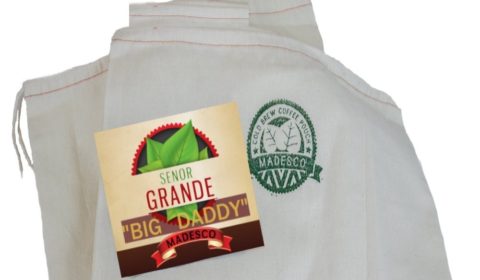 STOP PAYING $300/YEAR FOR PAPER FILTERS!
Madesco's new, and largest, REUSABLE commercial cold brew filter now MUCH BIGGER! TWO Double-lined 12″x20″ SUPER-SIZED Madesco filters per package.
Unlike others', our highly regarded reusable filters are lined to provide a 2-ply "second line of defense" against fine grounds making their way into the brew.
Sturdy construction easily withstands rigors of repeated use. Natural cotton blend, no bleaching, no harmful chemicals.
Features:
3 FREE BONUS BOOKS AND INSTRUCTIONAL VIDEO! – A link on our Madescolabs homepage directs Amazon customers to all three downloadable recipe books. Product packaging includes easy instructions, and the Madescolabs homepage provides a video with a step-by-step cold-brew coffee brewer's demonstration.
Madesco – a name synonymous with cold-brew coffee among the pros. LIMITED WIDTH IS KEY – ours at 12 inches ensures most all the coffee is less than 3 inches from surrounding water. We lengthened our highly regarded 2-ply commercial without sacrificing optimal water exposure afforded by a contained width. A 2-ply construct better handles repeated uses than do others' single ply filters. Easily make 5-plus gallon batches of delicious cold brew coffee, different coffees, and extended life.
More affordable than competing restaurant/industrial cold brew coffee systems.
Reusable – no subsequent ongoing filter purchases required. See Madesco's other listing for bundled dispenser/brewer and commercial filter 2-pack.