Ginger Molasses Cookies made with cold brew coffee is a sweet traditional treat to serve and eat during the Christmas-Holiday season. Truly inspired by Mrs. Clause who is known for her festive baking, children and adult alike will love to eat a fresh batch of warm cookies. What's even better is for us coffee lovers, we get another reason to indulge.
For this recipe,  you will need Cold Brew Coffee Concentrate which is made slightly different from our regular cold brew coffee. Take one cup of Code Blue Artisan Coffee and steep in four cups of cool water with a Madesco cold-brew coffee filter pouch for at least 16 hours.
Ingredients – 3 Dozen Ginger Molasses Cookies
2 ½ cups all-purpose flour
1 tsp. baking soda
¼ tsp. salt
7 oz. unsalted butter
¾ cup granulated sugar
⅓ cup dark molasses
2 Tbsp. Madesco cold brew concentrate (see directions above
1 Tbsp. powdered ginger
1 tsp. ground cinnamon
½ tsp. ground cloves
Directions
Preheat oven to 375°F.
Combine the dry ingredients.
Cream together butter and sugar.
Add dry ingredients, then wet.
Finish by adding spices. Be careful not to over mix.
Form mixture into  1-inch balls and place on greased cookie sheet 2 inches apart.
Bake for 8 to 10 minutes.
Ginger Molasses Cookies serve very well with milk for a snack or ice cream for dessert.
Enjoy!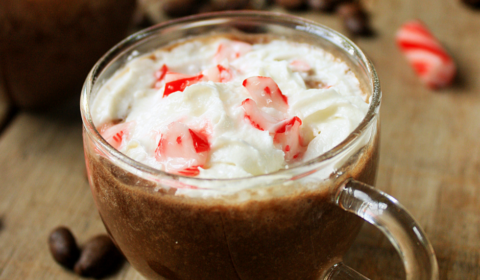 We have a great collection of coffee recipes featured in our 12 Days of Coffee recipe round up. Explore our featured holiday recipes made with our featured Code Blue Artisan Coffee and our Madesco Labs filters. So many choices from drinks, main entrees to desserts!
All you need to do is prep your coffee concentrate or a batch of cold brew coffee then bake, cook and serve!