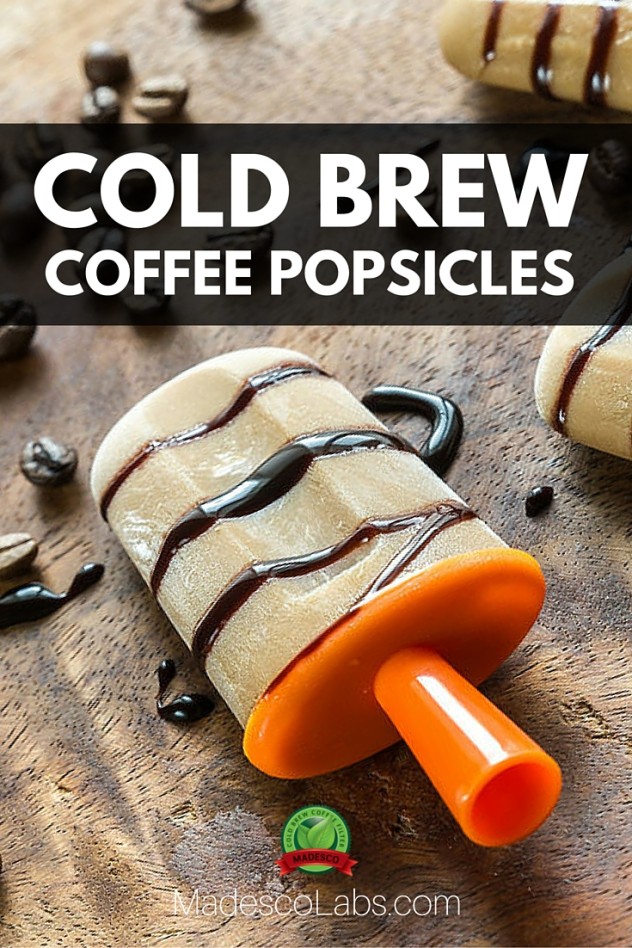 Travel back in time to your childhood years when a popsicle was a cool treat on a summer day. Now you can "put some spring in your step" as you revisit your childhood. A cold brew coffee popsicle is just the thing.
Recipe Tips
Cold brewed coffee is preferred for these popsicles. To make cold brew coffee, all you need is coffee grounds, quality cold brew coffee filters and water. You can find out how to make your cold brew coffee here.
Reduce the freezing time by chilling the popsicles in the refrigerator and then put them in the freezer. This will also reduce formation of ice crystals.
The Best Iced Coffee Popsicles Recipes
Almond Cold Coffee Popsicle
The Almond Iced Coffee are filled with almonds and are delicious. This dairy blend of almonds with iced coffee is perfect to enjoy on hot summer afternoons.
What You Will Need
Strong cold brew coffee
Almond milk (unsweetened)
Sugar
Vanilla extract
Water
Popsicle tray
Take the almond milk and mix it with an equal quantity of iced coffee. Add sugar according to your taste. Add just a small drop of vanilla extract and blend. Pour the mixture into a popsicle stick tray. Let it freeze. When it is frozen, you can dip the popsicle in sweet syrup and sprinkle almonds on them.
Dulce de Leche
Here's another delicious recipe for coffee lovers to enjoy in the summer. Dulce de leche is actually a syrup quite rich in flavor, made by heating sweetened condensed milk. Now imagine the sensation of sharing a caramel flavored dulce de leche cold brew coffee popsicle with your family friends on your patio!
What You Will Need
All you need is the sauce (dulce de leche) for its caramel flavor, and iced coffee. If you do not have dulce de leche you can use the normal caramel sauce made from sugar as well.
Add two parts of iced coffee in a bowl and one part of the caramel dulce de leche. Using a whisk, mix them together. Pour the mixture into a popsicle stick tray. Refrigerate the mixture first and then put them in a freezer. When frozen, they are ready to be served.
Coconut Cold Brew Coffee Popsicles
Get ready to indulge in this rich and creamy melt-in-your-mouth coffee treat! This popsicle features a heavenly mixture of coconut milk and honey.
What You Will Need
Coconut milk
Sugar
Honey
Cold Brew Coffee
Pour one part coconut milk in a bowl and add two parts of cold brew coffee. Whisk the two together then add sugar and honey according to your desired taste. Pour the mixture into a popsicle stick tray. Allow the mixture to cool in the refrigerator first and then freeze it in the freezer. When frozen, you can simply serve and enjoy the popsicles with simple syrup.