Who said brownies couldn't be vegan, healthy and delicious all in one go? Try our Vegan Cold Brew Coffee Brownies! Now brownies don't have to be a guilty pleasure. And what's more exciting is that it includes your favorite go to fuel…cold brew coffee. Get ready to indulge in this deliciously moist snack.
Vegan Cold Brew Coffee Brownies Recipe
Ingredients:
2 cups white spelt flour
1 cup cocoa powder
1 ½ Tbsp. baking powder
1 cup maple syrup
½ cup vegetable or coconut oil
½ cup brown rice syrup or light agave nectar
½ cup soy milk
½ cup Madesco cold brew coffee concentrate (see below)
1 Tbsp. vanilla extract
Pinch of salt
1 cup semi-sweet chocolate chips, divided
Cold Brew Coffee Concentrate (The Base)
Make a strong concentrate by steeping one cup of ground coffee to four cups of cool water in a Madesco cold-brew coffee filter pouch for at least 16 hours. A robust, finely ground coffee such as a Café Bustelo, 10-oz. coffee "brick" works just fine. Everyone's taste in coffee differs, so feel free to add, or to back off on the addition of cold-brew as your tastes dictate.
Directions
Heat oven to 350°F.
Sift flour, cocoa powder, baking powder, and a pinch of salt into the bowl.
Whisk maple syrup, oil, brown rice syrup, cold brew, soy milk, and vanilla in another bowl.
Fold wet ingredients into dry ingredients.
Pour half the batter into a greased 9 x 13 pan. Top with half the chocolate chips..
Pour remaining batter into dish and top that with chocolate chips.
Bake 30 minutes or until toothpick comes out clean from center.
Ideas to Dazzle Your Vegan Cold Brew Coffee Brownies Recipe
Here are three ways you can add some fun to this healthy treat!
Almond Pecan & Caramel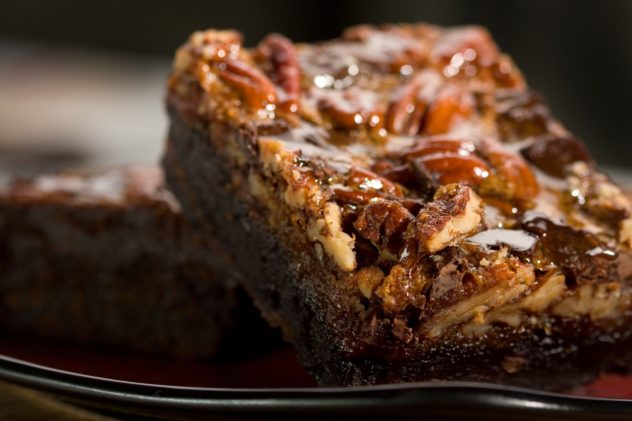 Now you can feel a little guilty. Add slightly crushed pecans and/or almonds to the Vegan Cold Brew Coffee Brownies Recipe and drizzle with our cold brew coffee caramel sauce.
Peanut Butter Drizzle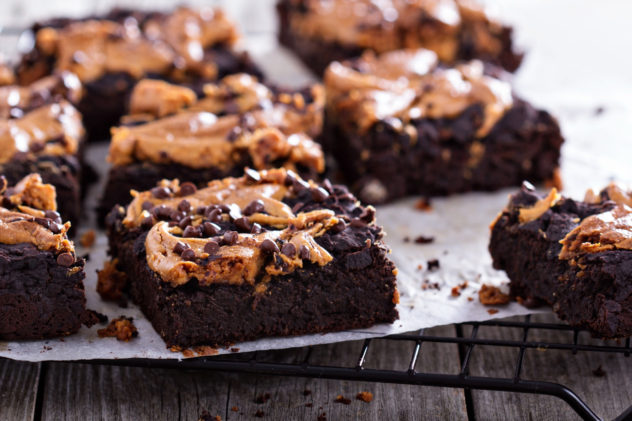 Melt some peanut butter and drizzle it over a freshly baked batch of Vegan Cold Brew Coffee Brownies. Let it cool and enjoy.
Cold Brew Coffee Ice Cream and Melted Chocolate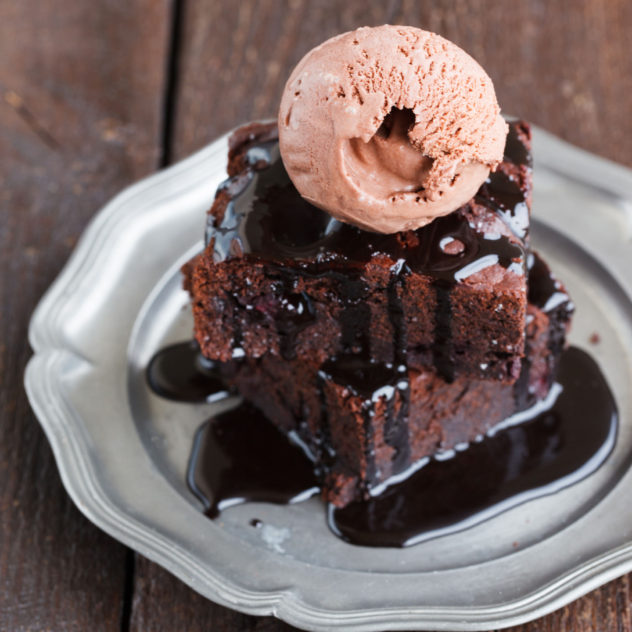 Make our signature cold brew coffee ice cream and pair it with the Vegan Cold Brew Coffee Brownies. Drizzle melted chocolate chips for added pleasure.
Get More Cold Brew Coffee Recipes!
There are a lot more recipes for Christmas featured in our Madesco Labs cookbooks. Get our specialty bundle with any purchase of our Madesco Labs Products.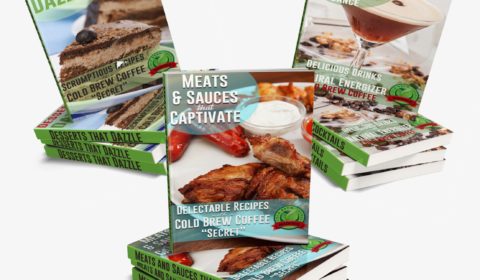 And if you haven't already done so, download your Free "Cooking with Cold Brew Coffee" recipe book here.