When you hear coffee, you may only think of a warm beverage that offers you a nice pick me up whenever you need it. You may also believe that it only exists for that blended drink that you order at your favorite coffee shop. This recipe is going to change what you think about coffee and how to drink it. This is a cold brew coffee cocktail that may be unlike anything that you have ever had before. It is best to use the Code Blue artisan coffee grind and our filters to get the best tasting version of this drink as you possibly can.
Sometimes you want something different to drink first thing in the morning. Having the same cup of coffee every morning can get a little boring. Or maybe you are having a brunch gathering, and you want a unique twist on coffee to serve as a non-alcoholic cocktail for your guests. Whatever the reason you want something new, this is the recipe that you have been looking for. Anyone can serve a regular coffee for their guests, but it takes a lot of creativity to serve something memorable. This recipe is a great option for those brunch gatherings or just to enjoy for a change of pace on a hot summer day.
Shoeless Joe Cold Brew Coffee Recipe
Ingredients
The Black Cherry Simple Syrup
1/3 Cup of Sugar

2/3 Cup of 100% Black Cherry Juice, Unsweetened
The Actual Cocktail
4 oz. of Cold Brew Coffee, Strong
4 oz. of Black Cherry Simple Syrup (created from above ingredients)
A single, 12 oz. Can of Cola (your choice of brand)
1 12 oz. Can of Club Soda
4 Wedges of Lime (garnish, for serving)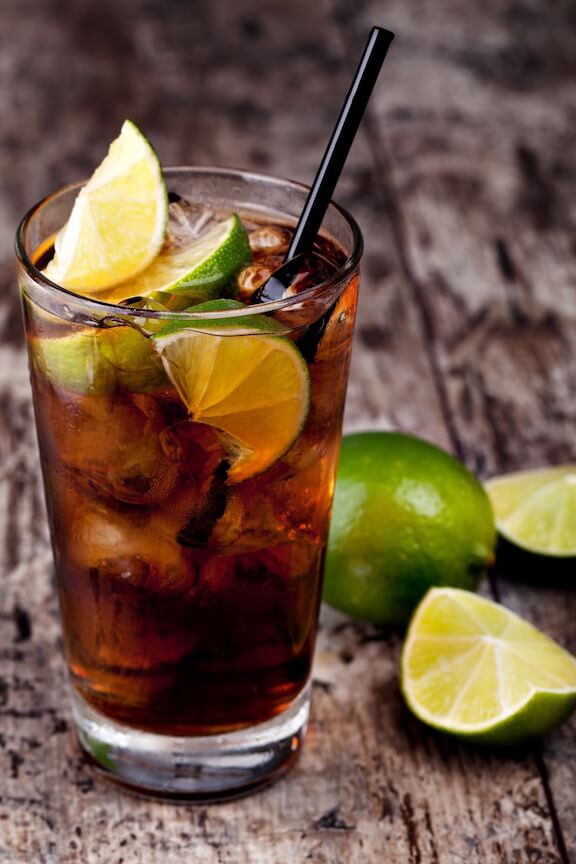 Directions
Black Cherry Simple Syrup
Take the unsweetened black cherry juice and put it in a small saucepan. Next bring the juice to a boil.
Reduce the heat and set the pan to simmer until it is reduced to around half, which could take about 5 minutes.
Add sugar and cook. Stir the sugar in until it has dissolved into the mixture. This may take around 3 minutes.
Let it sit and cool completely.
Transfer the mixture to a jar, cover and chill it. You can make this syrup up to a week in advance.
Cocktail
To make each drink, mix 1 oz. of the black cherry simple syrup that you made and put 1 oz. of cold brew coffee into a rocks glass.
 Add ice to fill up the glass.
Add in 3 oz. of cola and another 3 oz. of club soda.
Finish off by garnishing with lime wedges.
You will love this refreshing take on coffee, which is an expected surprise for you and your friends. Who says coffee has to be a dull sugar and cream treat?
Get "Code Blue" Coffee With Our Free Recipe Book
Order your Code Blue coffee today and try it in one of our popular recipes! Download Your Free "Cooking with Cold Brew Coffee" recipe book!