Dairy Free Coffee Popsicles are the perfect treat for a hot summer day, especially if you have a dairy free diet, and you still want to try one of our Madesco Popsicles. Our previous recipe featured this sweet and rich treat, and now you can enjoy the same cold brew flavours with our "Code Blue" Artisan Coffee. This popsicle also tastes great when drizzled with chocolate sauce or our caramel coffee sauce.
This recipe isn't recommend for children due to the amount of caffeine in the recipe. However, this is perfect for adults to snack on especially at family picnics, BBQs or any summer festivity.
Dairy Free Coffee Popsicles Recipe
Ingredients
2 cups almond milk

2 Tbsp. dark brown sugar (divided, or sweetener of choice)

½ tsp. pure vanilla extract

Tiny sprinkle of ground cinnamon (optional)

1 cup

Madesco

cold brew coffee (strong)
Directions to Make Madesco Cold Brew Coffee
Make a strong cold brew coffee concentrate by steeping one cup of Madesco Code Blue Artisan Coffee Grind into four cups of cool water in a Madesco cold-brew coffee filter pouch for at least 16 hours. Everyone's taste in coffee differs, so feel free to add, or to back off on the addition of cold-brew as your tastes dictate.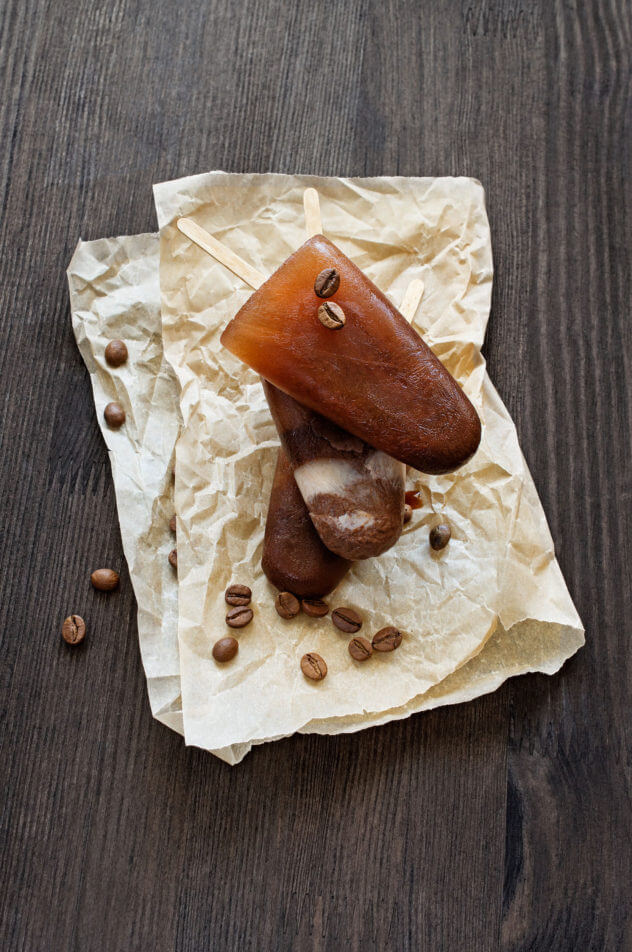 Directions to Make Dairy Free Coffee Popsicles
Mix almond milk, 1 Tbsp. brown sugar, vanilla extract, and cinnamon.

Pour mixture into 10 popsicle molds.

Mix the coffee with remaining 1 Tbsp. of brown sugar. Pour coffee mixture over almond milk mixture.

Place popsicles in freezer for 45-60 minutes.

Insert popsicle sticks and freeze until solid. (4+ hours)

Remove popsicles from molds and serve.
Get "Code Blue" Coffee With Our Free Recipe Book
Order your Code Blue coffee today and try it in one of our popular recipes! Download Your Free "Cooking with Cold Brew Coffee" recipe book!