Cold pressed coffee pops! A cool coconutty treat that will tingle your taste buds with a satisfying sensation using coconut milk, condensed milk and our specialty Code Blue Coffee brewed in our Madesco filters. This three-step recipe is easy to whip up with some chocolate chips.
This is also an easy recipe to make with your kids and for the family when you're impressing them with your unique recipes for barbecues and family outings during the summer. If you are serving to young children, be sure to brew your Code Blue Coffee lightly to reduce the potency of the caffeine. Or maybe you can just make a separate batch for yourself to share with your adult friends and family.
This is one of our three coffee popsicle recipes. You can try our other coffee popsicle recipes:
In either case, you're going to love this cold pressed coffee pop especially because of the benefits that come with coffee and coconut. Coconut is known for it's energy boosting properties and ability to lower cholesterol.
Go ahead! Grab the ingredients and enjoy!
Cold Press Coffee Pops Recipe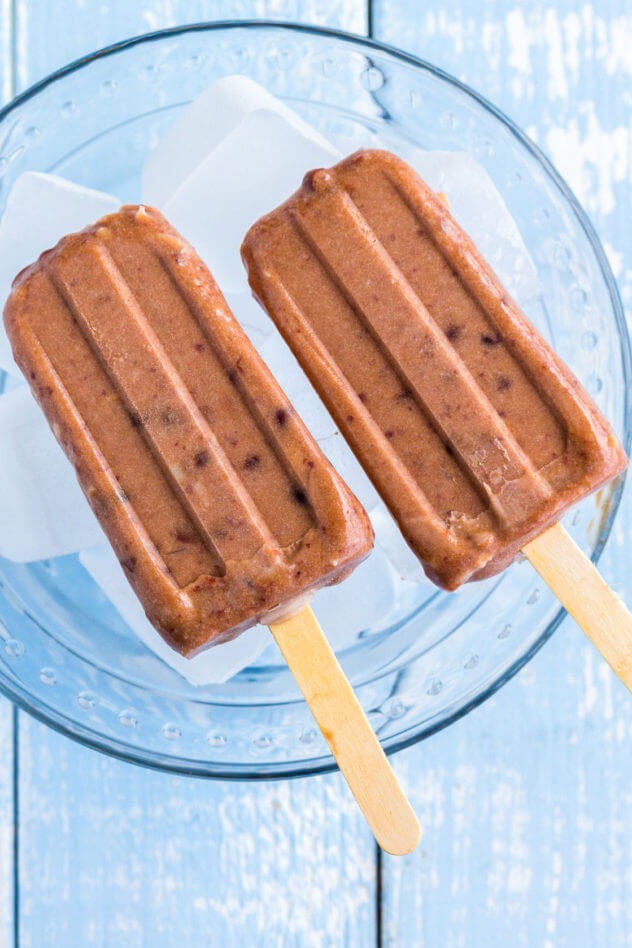 Ingredients
1 cup full fat coconut milk

½ cup sweetened condensed milk (from 14-ounce can)

1 ½ cups

Madesco

cold brew coffee

¼ cup mini milk chocolate chips or cacao nibs
Directions
In a medium bowl, whisk coconut milk and sweetened condensed milk with whisk until smooth. Slowly stir in cold press coffee.

Divide mini chocolate chips among ice pop molds or paper cups. Gently pour coffee mixture over chocolate chips.

Cover with foil; insert craft stick into center of each pop. Freeze 8 hours or until frozen. To serve, run molds under hot water to release pops. Serve immediately.
Get "Code Blue" Coffee With Our Free Recipe Book
Order your Code Blue coffee today and try it in one of our popular recipes! Download Your Free "Cooking with Cold Brew Coffee" recipe book!